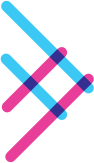 We are no longer accepting new accounts
A new version of Next Please is on the way. For now, we have closed sign ups as we migrate to the new platform. If you are interested in trying out the new version, please subscribe to the waitlist at our new domain. We will be inviting existing Next Please customers to the new platform first.
If you are a current customer, you can continue using your account by logging in.