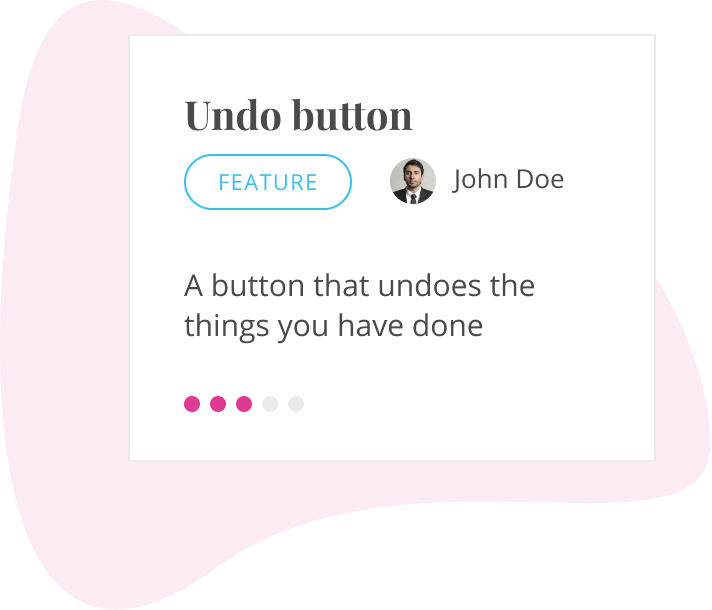 Track feature requests
Keep track of potential features and improvements in one place.
Know who is who
Track who puts in a request so you know who to follow up with more questions.
This makes it easy to select early beta users for a feature and have a list of customers or prospects to update directly when the feature ships.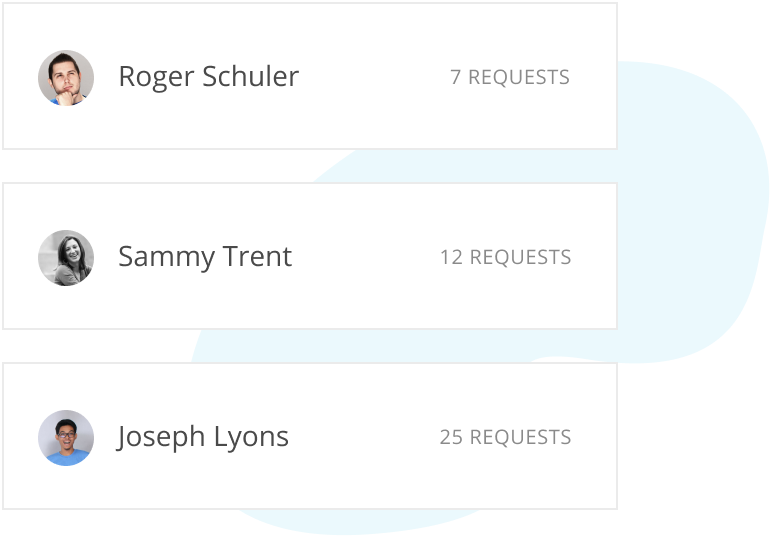 Vote
Allow your team to weigh in by voting on how much of a priority a certain request is.

Estimate
Encourage your engineering team to give early estimates by using a vague 1-5 scale between hours and years.
Start improving your feature tracking today
Get started