Manage your SaaS product in one place
Everything you need to track feedback and share the direction of your SaaS product.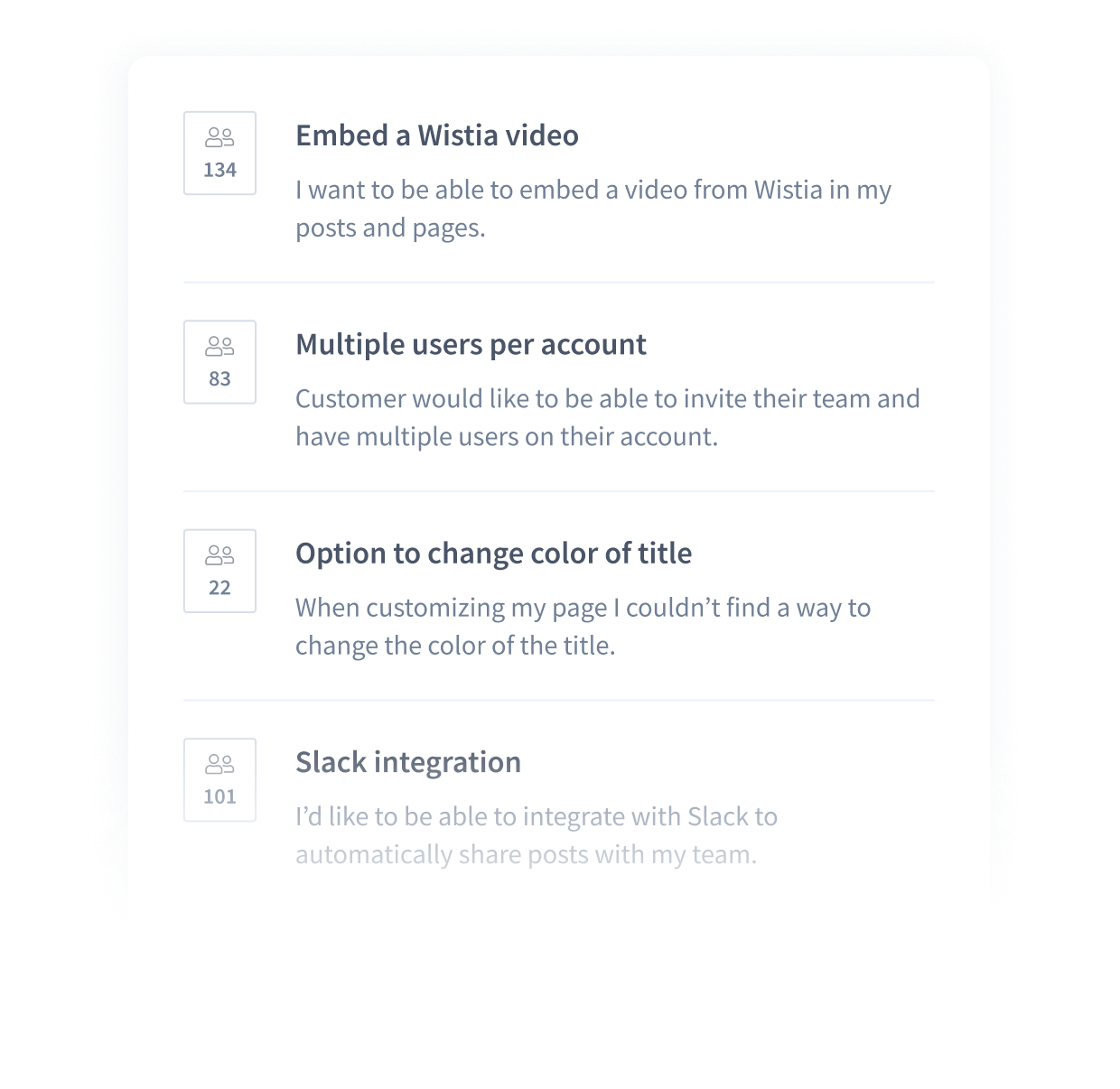 Track and organize your customer feedback in one place.
We've built a bunch of tools to make it easy for anyone on your team to quickly track customer requests.
Direct integrations
Connect with your support tool and quickly log requests from a message without breaking flow.
Self serve
Share your Feature Board and allow customers to vote and/or create new requests on their own.
In-app
Logging requests inside of Next Please is a great experience, with powerful autosuggestions and merge tools to prevent duplicates.
Email
You can log requests by sending or forwarding an email to your account.
Chrome extension
Beta
Add our chrome extension to quickly log requests from anywhere on the internet.
API
Build your own integration into your app to log requests using our API.

Prevent duplicates
We're constantly improving our autosuggestions when you add or merge a request to help your team prevent duplications.

Powerful filters & sorting
Add categories, tags, statuses, and other data points to your requests to make it easier to sort and organize how you prefer.

Identify customers
Track which customers are requesting features and sort at the company or individual level.

Internal voting & estimating
Vote on behalf of your customer or add your own vote as a member of the team. Engineers can also add high-level estimates.

Privacy first
All items in your account are internal by default. You can change items to be public facing and control what content is displayed.

Organized discussions
Add comments to any item in your account. With comment threads you can have multiple discussions without it getting chaotic. Tag members of your team and follow requests to get notifications when an update happens.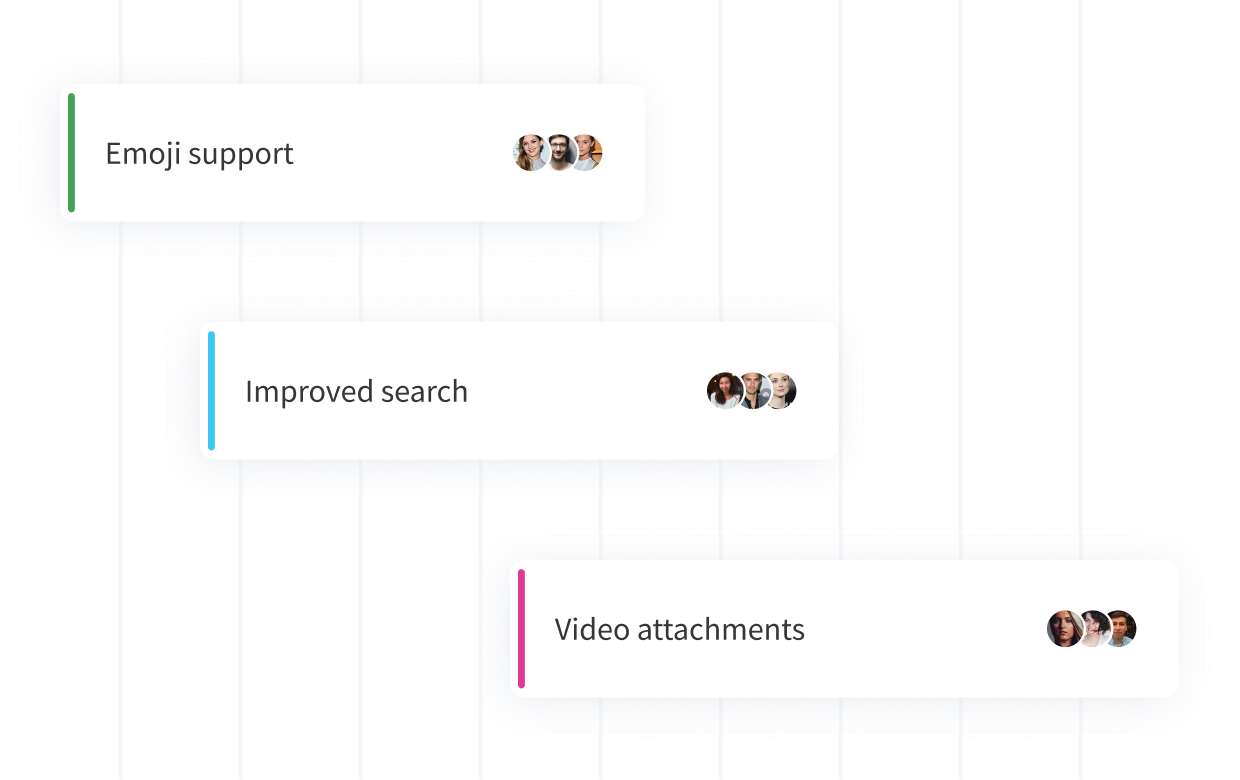 Plan your product roadmap and share it internally or make it public
Quickly add items to your roadmap, drag-n-drop to arrange priority. View as a list, board, or timeline view.

Customizable
You can customize how your roadmap is structured and what data is internal or public.

Hosted or embedded
Share your roadmap with a custom domain or embed it directly on your site.

Timelines & tracks
Beta
View your roadmap in a horizontal timeline. Group items by team, status, or milestones.

Status updates
Keep your team up to date with automated status updates on requests.

Autopilot
Beta
Let our algorithm give suggestions based on votes, estimates, and other internal data points.

White label
Add your branding and use a custom domain to completely remove our branding.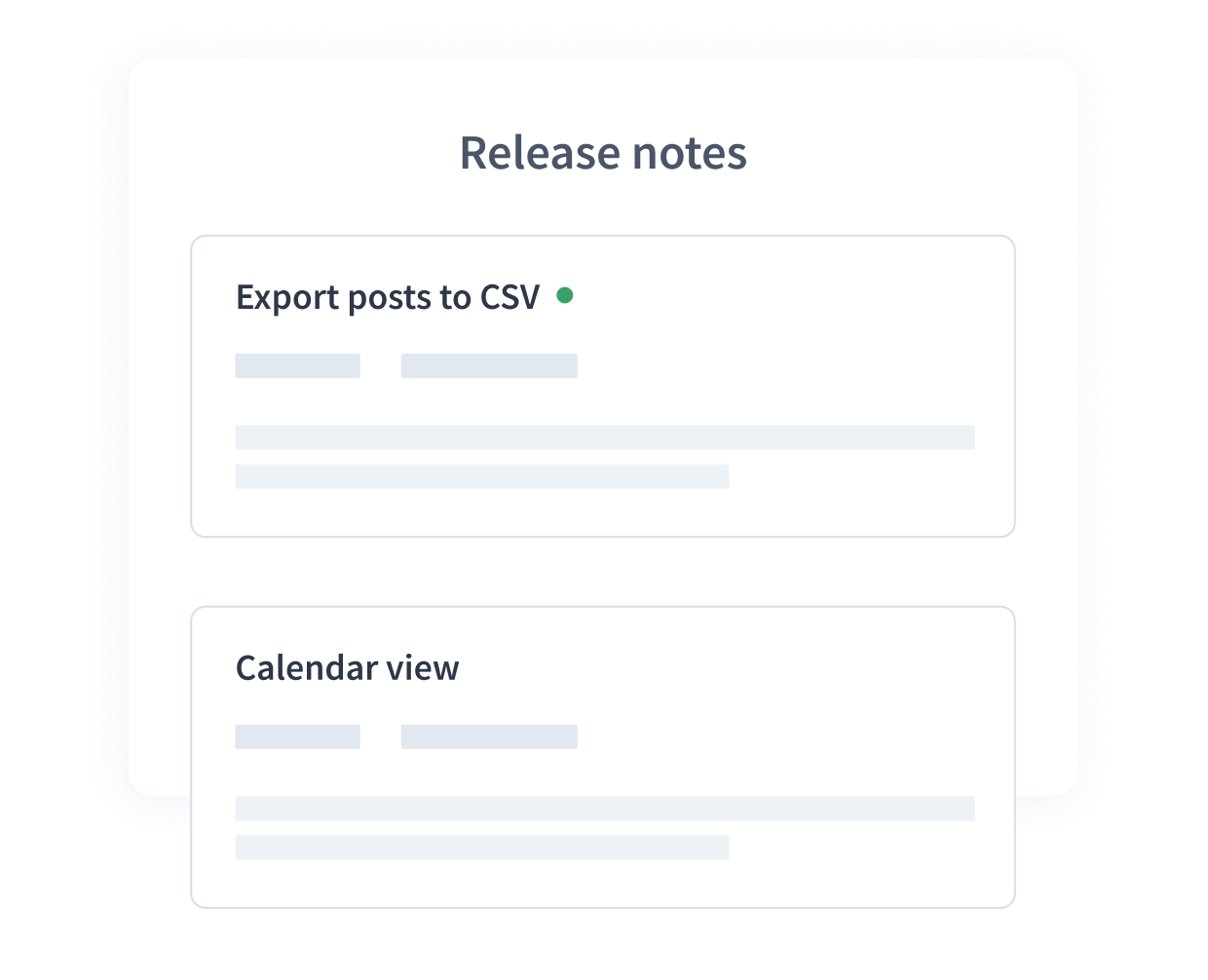 Product updates made easy
Keep your customers in the loop with product updates. It's only 1-click in the app to move a roadmap item to the changelog.

Schedule
Schedule when an item will show up on the changelog to coordinate with any other announcements.

Shareable links
Share links to a specific changelog item to compliment your other marketing efforts when a feature launches.

Embed images and GIFs
Add screenshots and recordings to give your customers a detailed understanding of every release.

In-app notifications
Embed our JS widget into your app to allow notifications directly to your users when an update goes out.

Customer updates
Know exactly who to reach out to when a feature they requested is released.

Internal updates
For private changelog items you can set up internal updates for your team via email or Slack.