Next Please is built for teams
Give every part of your company the tools they need to track insights and make decisions to improve your product.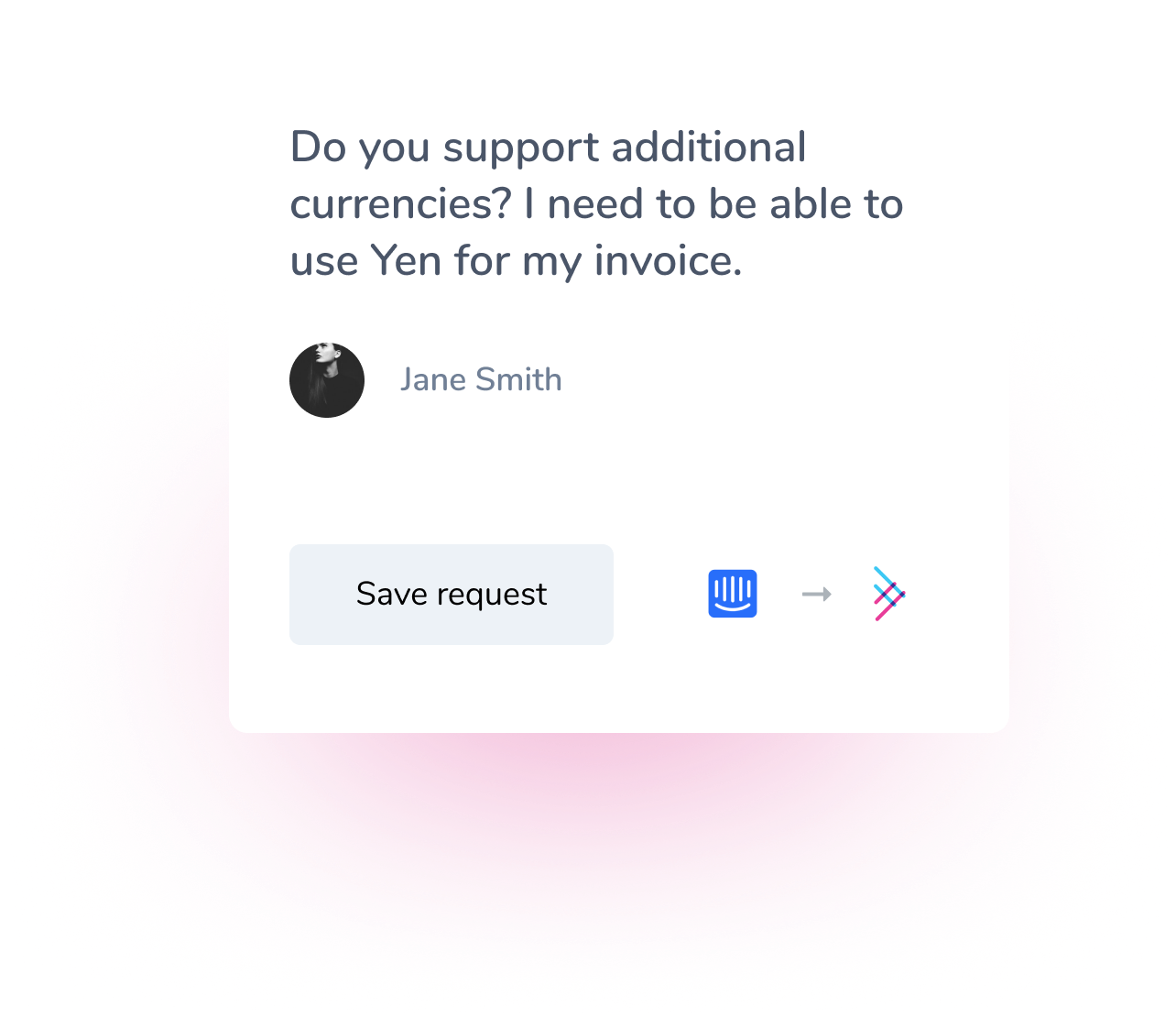 The most efficient way to track customer insights.
Super fast saving
Log feature requests directly from your support tool.
Prevent duplicates
Smart suggestions help to prevent duplicates when creating requests. If duplicates are created, quickly merge them with one click.
Easy customer updates
Know exactly who to follow up with when something they requested ships.
Automate the process
Remove logging requests from your process completely using our public Feedback Board where your customers can vote and make new requests on their own.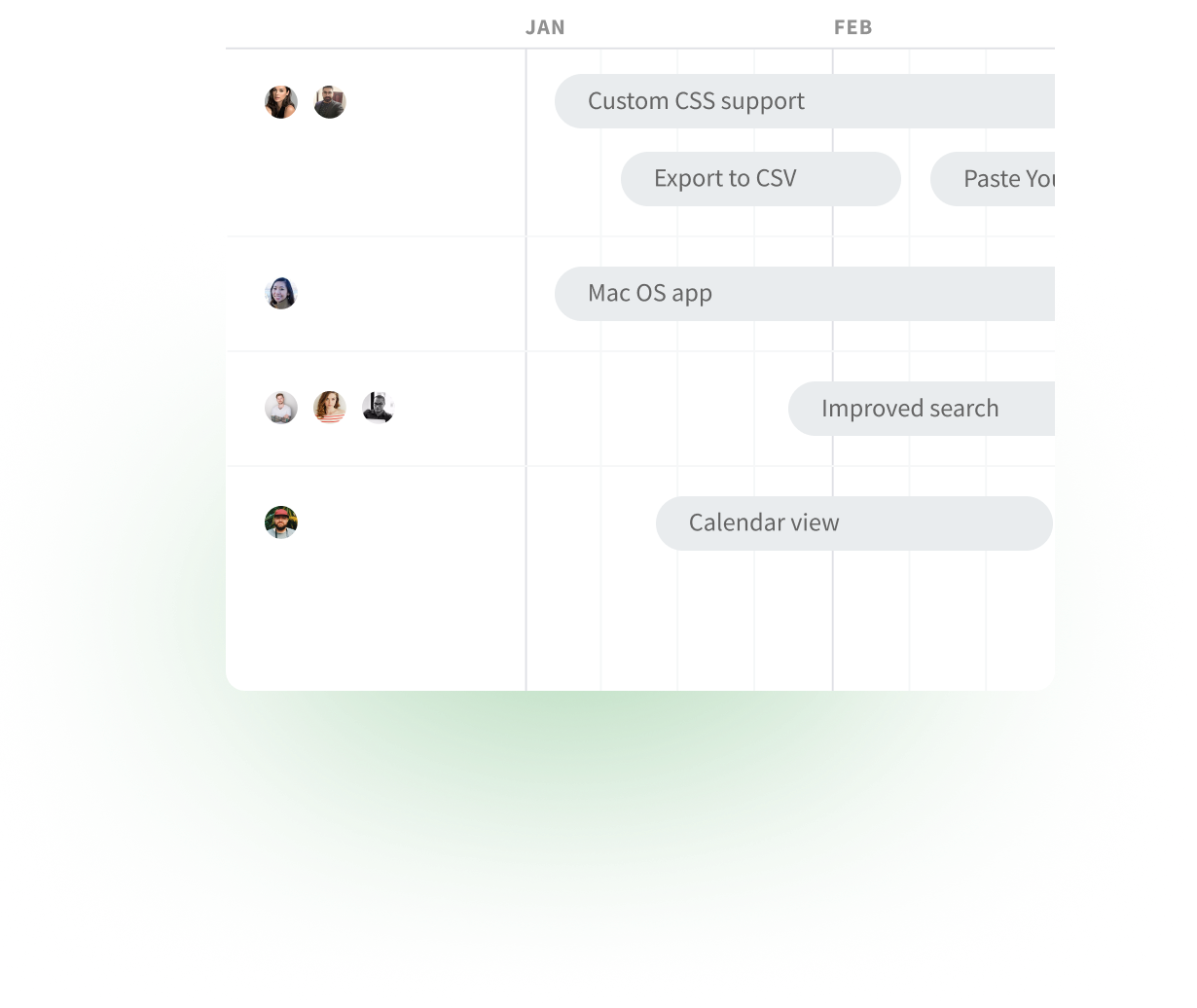 Put resources where they're deserved and stay transparent in the process.
Powerful filtering
Add categories, tags, statuses, and other data points to your requests to make it easier to sort and organize how you prefer.
Know who to interview
Have access to a list of customers who want a feature to do interviews with before building it out.
Timeline breakdown
Easily organize your roadmap into a timeline view. Break this down using groups for different teams so you can easily plan.
Simplify communication
Set up notifications using email or Slack to automatically notify your team when a change is made to the product.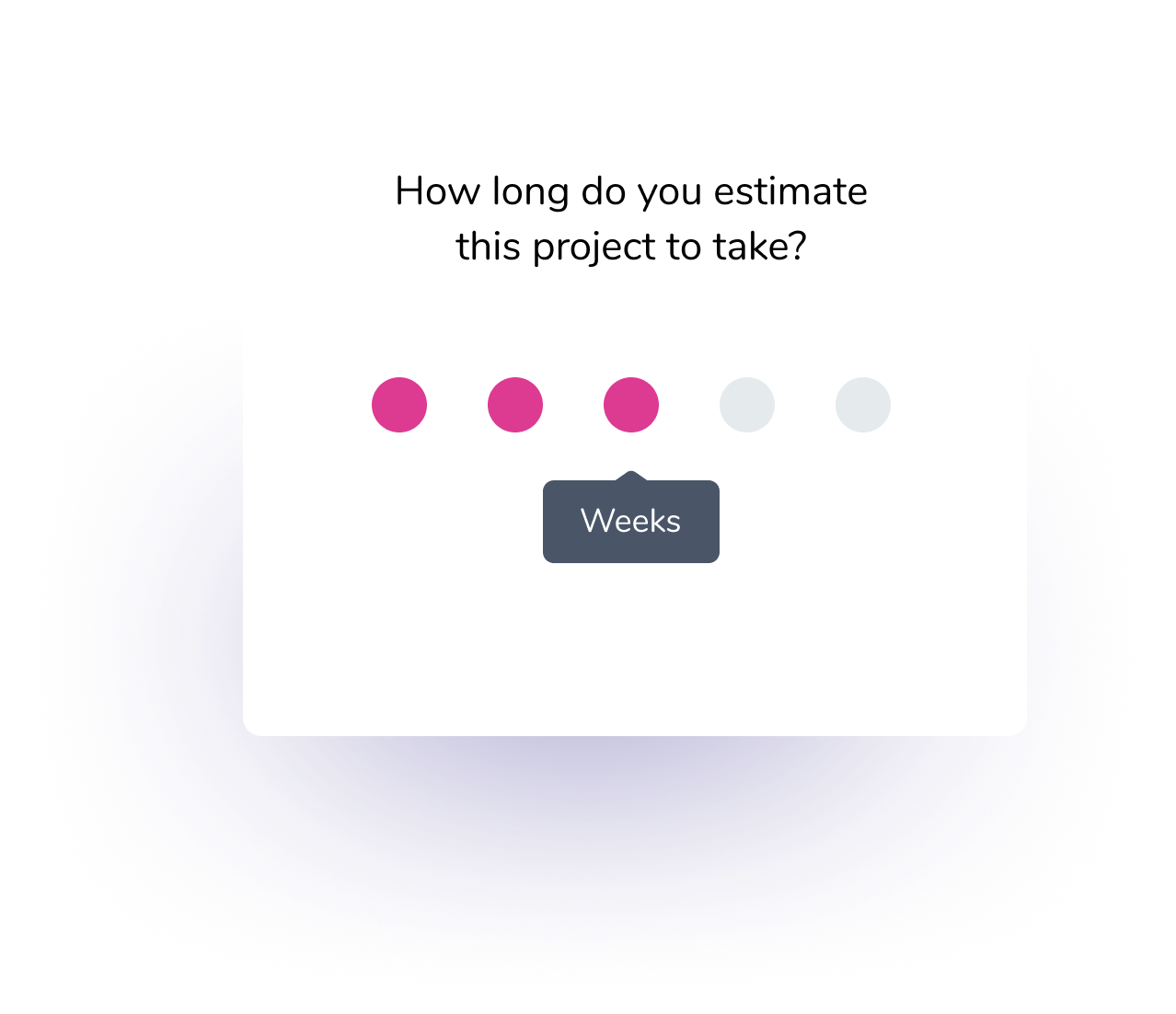 Have a better understanding of the why.
Understand from the source
Quickly get deeper insight into the why behind a feature you're building.
Communicate estimates
Estimate feature requests at a high level on a 1-5 scale (hours - days - weeks - months - years) to give product owners a better understanding of what's required.
Own your area
See feedback as it comes in to stay ahead of small issues in your part of the product.
Stay in the loop
It can be hard to stay up to date on every part of a product. With notifications you can easily be in the loop on the parts of the product you don't work on.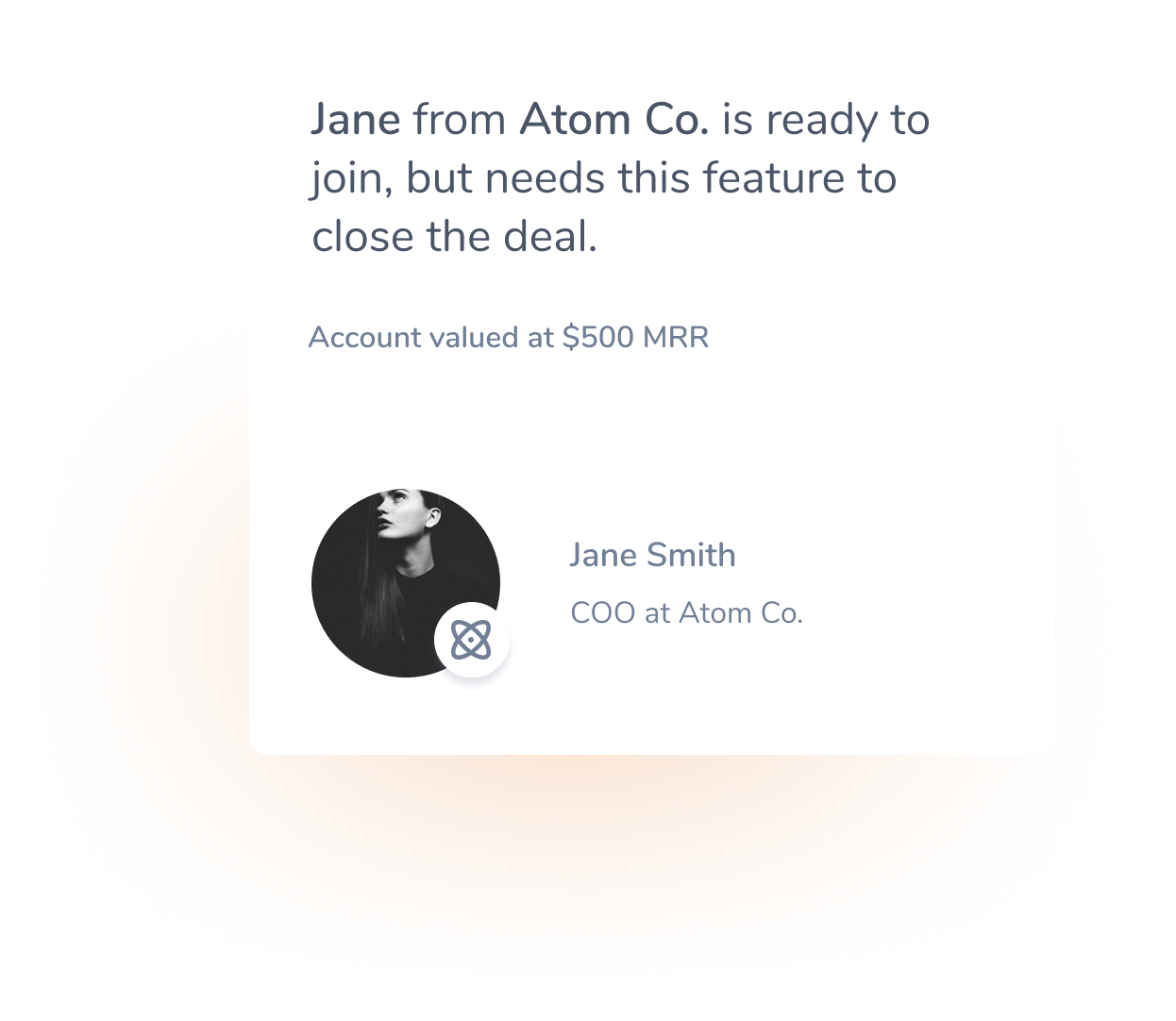 Highlight the needs of high value prospects.
Track value per request
Keep a log of deals in progress or lost due to a missing piece of functionality and put a dollar amount to the request.
Close the deal
With organized requests, you can know exactly who to close the deal with when something is released.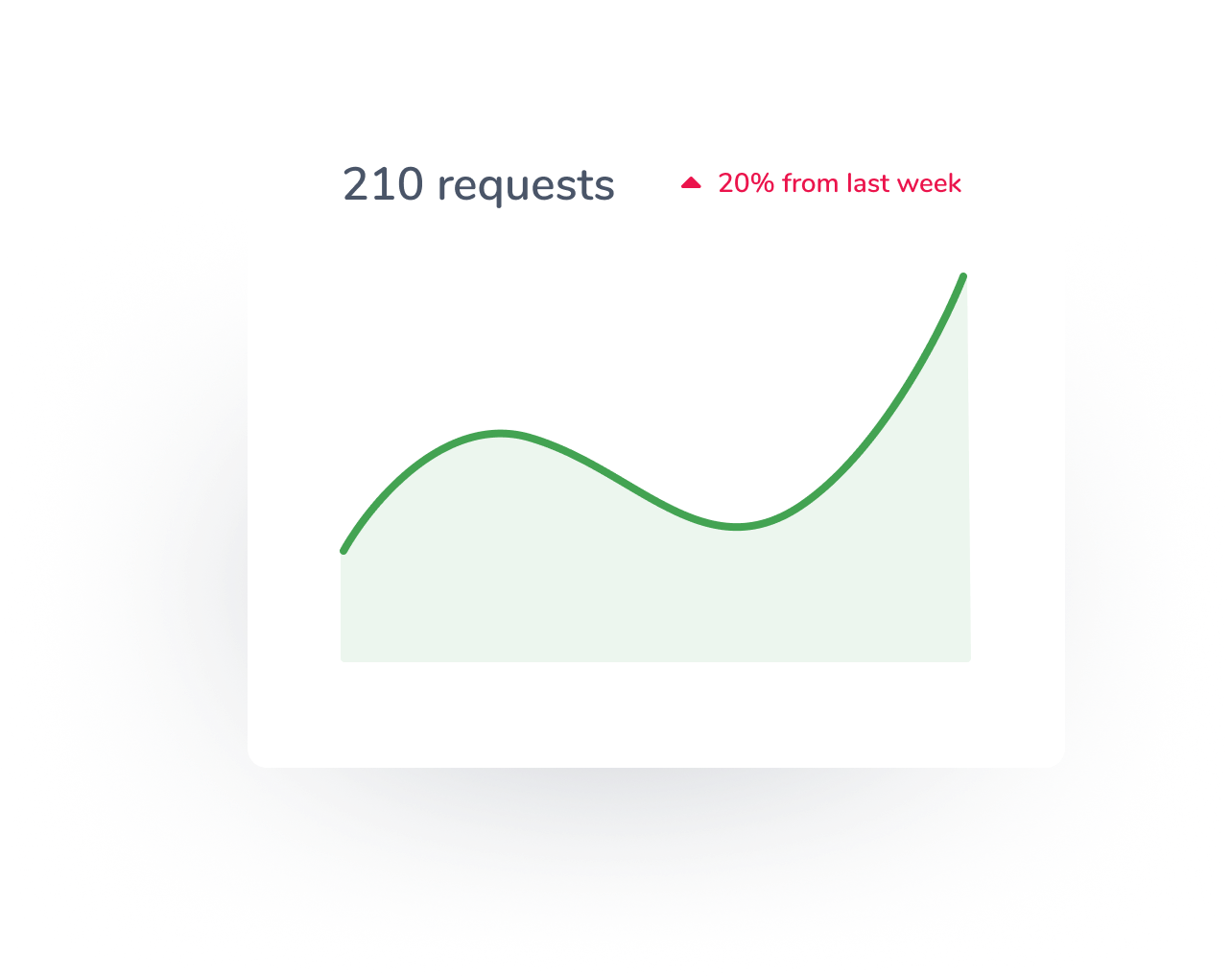 Always have a pulse on how your product is performing.
Build a transparent culture
Transparency around your product roadmap and releases will help your team do their job best. Transparency with customers around product updates helps to build trust and limit churn.
Efficient updates
Limit the number of communication channels you're tracking and get updates on roadmap and product changes quickly.
Understand product risk
Track common requests from your customers with our reporting. See where the pitfalls of your product are to reduce churn and improve sales.
No risk onboarding
Switching tools can be difficult and time consuming, that's why we'll migrate all of your data and help get your team up and running.